Metropol Grand Opening Part2: Circus Metropol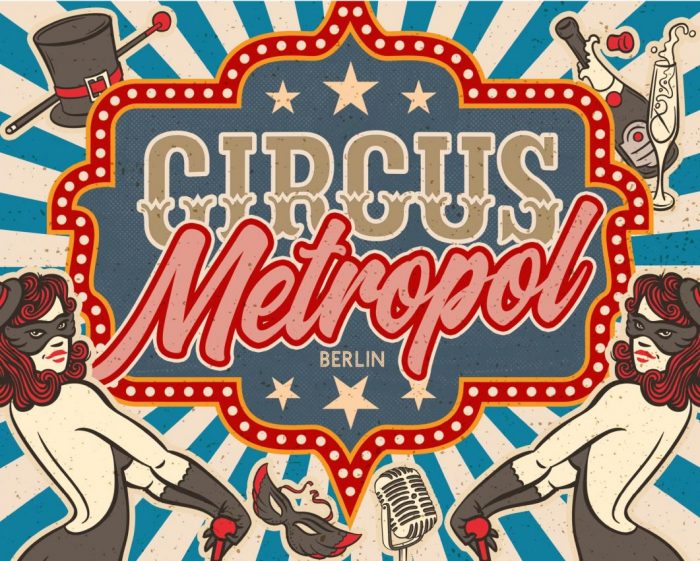 Welcome to Circus Metropol!
Come in and join us at the wonderful world of Circus Metropol. We will take you on a crazy journey through the night!
Right after the Moka Efti Orchestra Concert the newly reopened Metropol Berlin will show its wild side!
Music by:
+ The Shredder / EAT LIPSTICK
+ KimSka I Tiger Rag Club / Tiger Rag Club
Performances by:
+ Miss Cool Cat
+ Arden Delacour
+ ReveRso
+ Lotti Lieblich
+ Betty Fvck
+ Lilly Mortis
+ Tara Darson
+ Fifi Fantôme
+ Tigris Contortion/Hulahoop
+ Lucille Spielfuchs
+ Fanny di Favola
+ Inga Salome
+ Herr Jäger
+ Morgan Hasenfuß