Pickning Berlin presents:
I Love Engtanz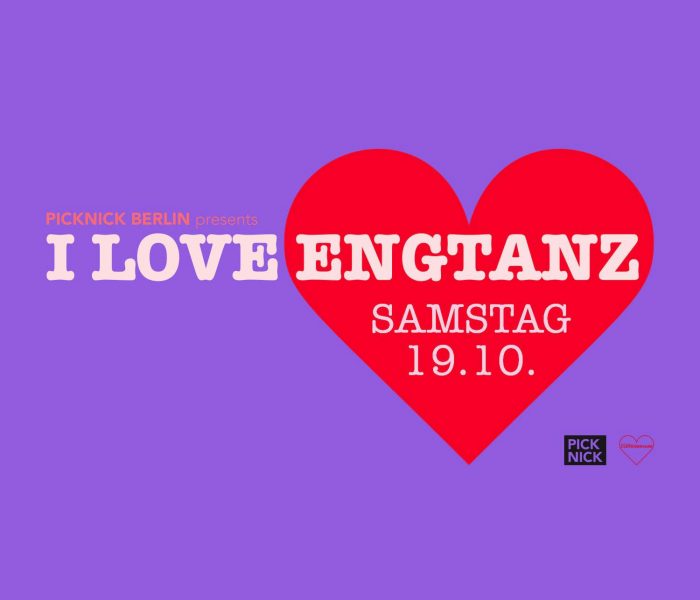 ❤️ GLAM LOVE ❤️
LOVERS and LOVERS! Curtain up! 🍾
FOR THE VERY FIRST TIME Engtanz celebrates LOVE in an old and impressive THEATRE!
The legendary METROPOL Theater at Nollendorfplatz in Schöneberg has open his doors again after a long period of dancing sleep. 🥁
With it's big Ballroom Dance Floor it's gonna be a glamorous and classy Love Night!
Put your Diamonds and BlingBling on and let's be
💍 TRES CHIQUE
👠 VERY CLASSY
🎩 EINFACH ELEGANT or
👑 JUST WOW and step into the SPOTLIGHT OF LOVE and let your inner DIVA out!
GLAM LOVE-FACTS
🎹 LOVELOVELOVE SONGS
💃 LOVE BALLROOM
✨ THEATER GALLERY LOVE
🎉 KONFETTI LOVE
📌 SCHÖNEBERG LOVE
💯 R'N'B / HIPHOP LOVE
🚨 TECHNO LOVE
Freuen uns auf Euch
❤️️️️ Picknick Berlin und das I Love Engtanz-Team ❤️️