Carnival Fever Entertainment presents:
Fire Fete – The Masquerade Edition (Chapter 5)
Berlin Carnival Weekender 2020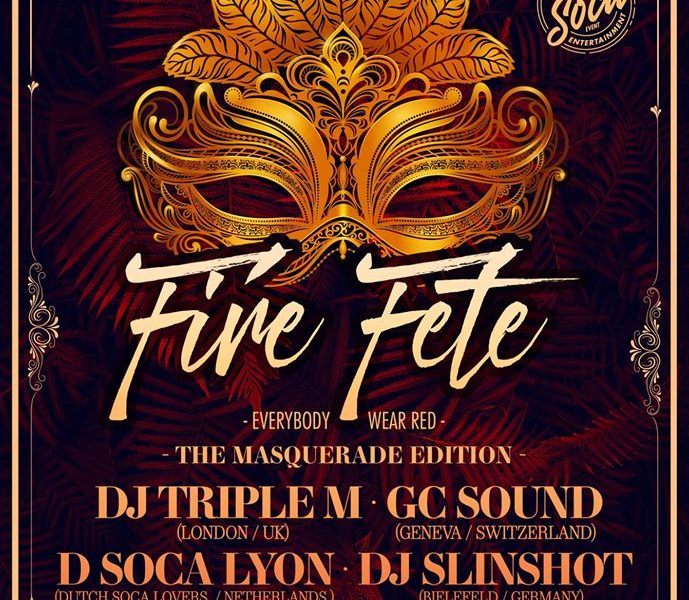 From 28th till 31st may 2020 all roads lead to Berlin, Germany for one of the biggest Carnival weekends in Europe. Carnival Fever Entertainment is presenting a full range of wonderful events which will make you feel like you are in the Caribbean. The best Soca & Dancehall DJ´s will team up with the biggest Artists to complete this weekend. With various themes, unique locations and the surrounding of the multicultural capital of Germany will bring you an experience to remember.
Fire Fete – The Masquerade Edition
🔥DJ Triple M (London / UK)
🔥GC Sound (Geneva / Switzerland)
🔥D' Soca Lyon (Amsterdam / Netherlands)
🔥DJ Slinshot (Bielefeld / Germany)
🔥Stingray Disco (Cologne / Germany)